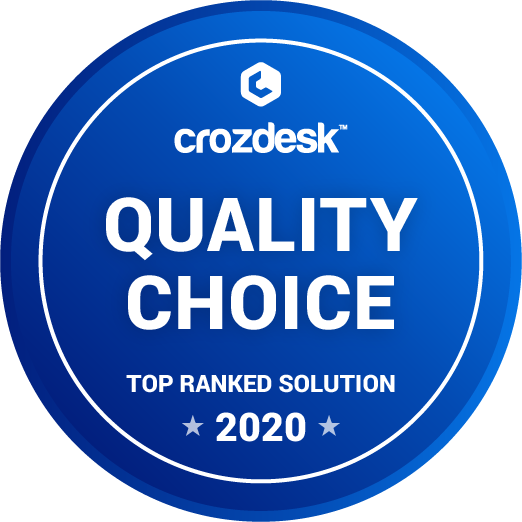 Evalato gets more recognition with Crozdesk's Top Quality Choice badge in the Awards Management category. The badge is awarded to vendors that stand out from the rest – only solutions that earn a score higher than 2/3s of other vendors receive this recognition. In our case that's 89/100 Crozscore.
Crozdesk is one of the most popular and most advanced business software discovery platforms out there. They run AI and machine learning ranking algorithms to achieve entirely unbiased software recommendations
Ranking methodology and score
Crozdesk's algorithm leverages data on the market position, offering, user satisfaction, web presence, and other factors to fully automatically rank software products. 
Evalato scored 89/100 and made it to second place in the Awards management category. This is based on user satisfaction (94/100), press buzz (30/100), recent user trends, and other relevant information on Evalato.
And it's only the beginning…
That's Evalato's second recognition for 2020 after receiving the "Best Value Software" award by SoftwareSuggest. We expect many more awards to come since we keep making Evalato even better by the day. Our biggest prize, however, remains your positive reviews and testimonials – thank you!
Go live in minutes
Unlimited free testing. No credit card required.